Via Ananas Booster (200 ml)
Via Ananas Booster (200 ml)
USD27.00
Helps and Improved digestion, 200 ml
20 in stock
Compare
Direction for Use: Dilute 20ml in a glass of water, drink a glass a day during 10 days.
Precaution for Use: Follow direction for use. Keep out of the reach of young children. To be used in parallel with a well-balanced food diet and a healthy way of life. Indeed shake before use. Keep refrigerated after opening.
Ingredients: Water; extracts of stinging nettle (10%), dandelion (10%), rosemary (8%), and fennel (0.6%), concentrated juice of blueberry (3%), concentrated juice of raspberry (2%), acidifying: citric acid; conservatices: potassium sorbate and sodium benzoate sweetener, stevia extract titled in 97% rebaudioside.
Related Products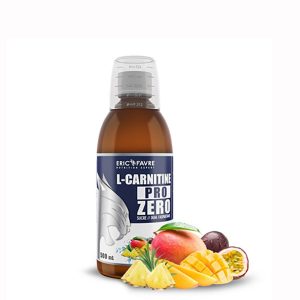 For a regular training, a dry period or a seasonal diet? L-Carnitine Pro Zero will accompany you to optimize your shape! Eric Favre Laboratories offers you a tasty and ready-to-use liquid L-Carnitine that will help you achieve your weight loss goal by turning fat into energy!
Bottle of 500ml
Tropical Flavor
Ready to drink, measuring cap included
2g of carnitine per dose
Enriched with Green tea
Burns fat
Increased thermogenesis
No sugar, no GMO, no aspartame