Via Ananas Booster (200 ml)
Via Ananas Booster (200 ml)
USD27.00
Helps and Improved digestion, 200 ml
20 in stock
Compare
Direction for Use: Dilute 20ml in a glass of water, drink a glass a day during 10 days.
Precaution for Use: Follow direction for use. Keep out of the reach of young children. To be used in parallel with a well-balanced food diet and a healthy way of life. Indeed shake before use. Keep refrigerated after opening.
Ingredients: Water; extracts of stinging nettle (10%), dandelion (10%), rosemary (8%), and fennel (0.6%), concentrated juice of blueberry (3%), concentrated juice of raspberry (2%), acidifying: citric acid; conservatices: potassium sorbate and sodium benzoate sweetener, stevia extract titled in 97% rebaudioside.
Related Products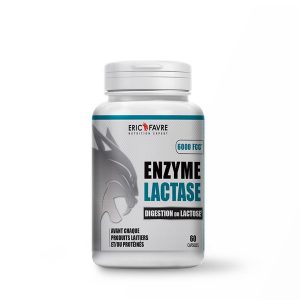 Effective from the first dose, Lactase Enzyme is designed to help people who have difficulty digesting lactose yoghurt, cheese, milk, proteins etc …
The intorelance Lactose is a sugar digestion problem in milk and its derivatives. Several researchers recommend the consumption of this enzyme, lactase, to avoid the discomfort associated with the consumption of lactose.
Pill box of 60 capsules
Before each meal containing lactose
High dosage: 6000 FCC per capsule
Intended for lactose intolerant for better digestion